Westwater Resources and its Alabama Graphite subsidiary operate according to the following core values that incorporate ESG principles: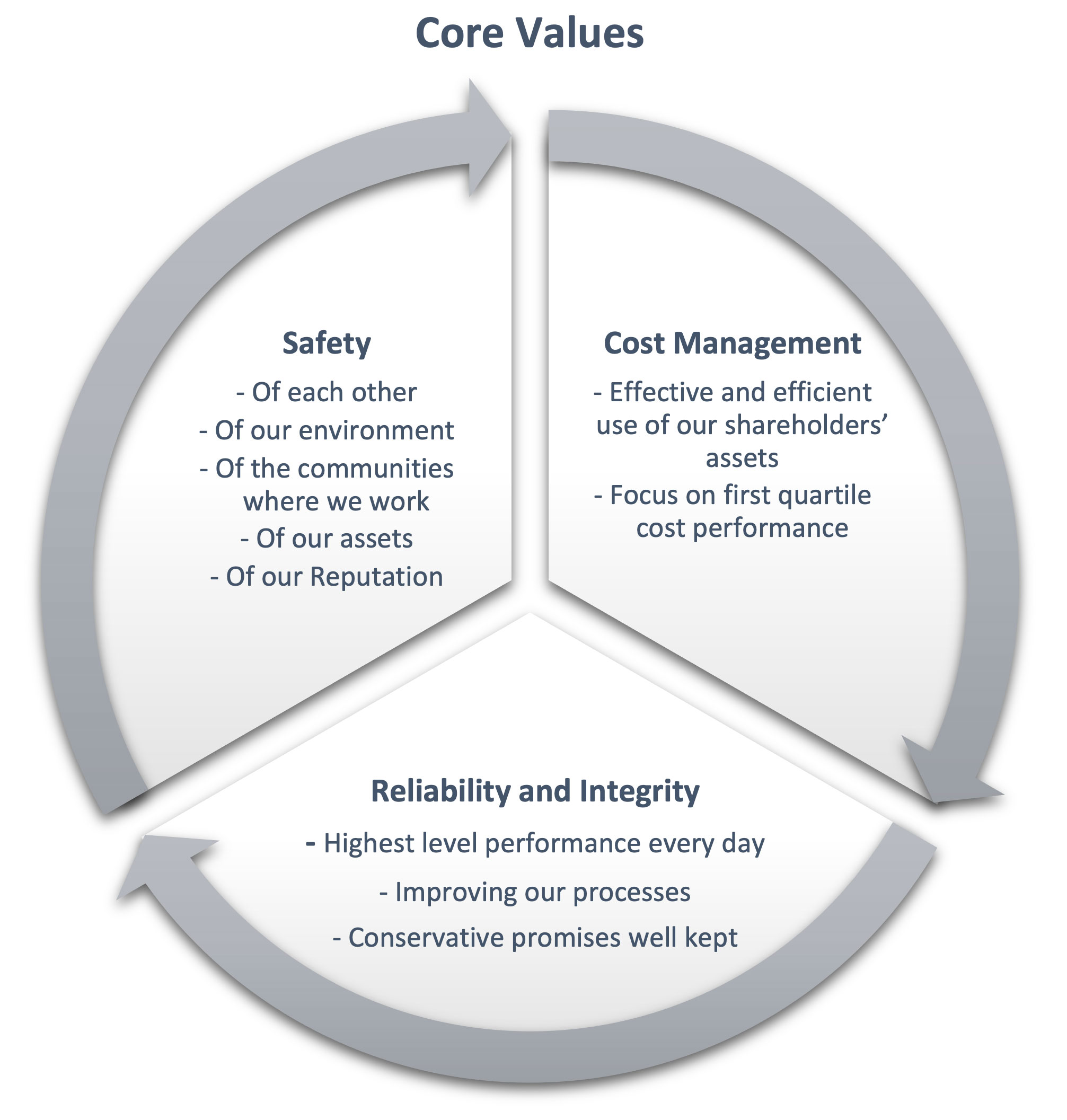 These core values drive our management team and ensure that the Company functions as a good corporate citizen.  In addition, our values safeguard our team, operations, neighbors, and local communities where we live and work. Integral to and in support of this value system, Westwater has adopted the Sustainability Accounting Standards Board (SASB) reporting system for our ESG efforts.  As our business grows, we will update these disclosures on a regular basis.,
You can read our ISO 14001 Environmental Policy Statement using this link.   ISO 14001 is an environmental management system we use to support, among other things, our ESG efforts.
WWR'S ENVIRONMENTAL STEWARDSHIP
As part of our continuing efforts to develop and sustain our commitment to the environment, Alabama Graphite uses several processes and innovative technologies to reduce risk to the environment and people.  The purification and manufacturing process that will be used to develop our graphite products will greatly reduce risk to the environment since we will not use a hydrofluoric purification method as utilized by others in the industry.  In addition, our operations will comply with state and local permits and in doing so will not adversely impact air, water and soil.  We continually pledge to maintain good environmental stewardship, maintain compliance with permits, and operate without adversely affecting our land, rivers, streams and lakes.
WWR'S TEAM, CULTURE AND COMMUNITY
Our team and culture are keys to our success.  We are committed to fostering solid relationships with all members of a diverse team based on trust, treating team members fairly and providing them with safe and healthy working conditions. Our team is defined by a commitment to our mission, vision, and core values, which includes providing a great place to work.  Being a good neighbor in the communities where we work and live is one of our many core values.
---
For more information, please refer to our latest quarterly filings elsewhere in this website.
Contact
Westwater Resources, Inc. (WWR), is an explorer and developer of US-based mineral resources essential to clean energy production.
Sign up to receive emails of all the latest News Releases from Westwater Resources here.
Headquarters
6950 South Potomac Street, Suite 300
Centennial, CO 80112
Kellyton Graphite Processing Plant
349 McClellan Industrial Drive
Kellyton, AL 35089